Post by Capper Hofferson on Dec 22, 2016 15:57:27 GMT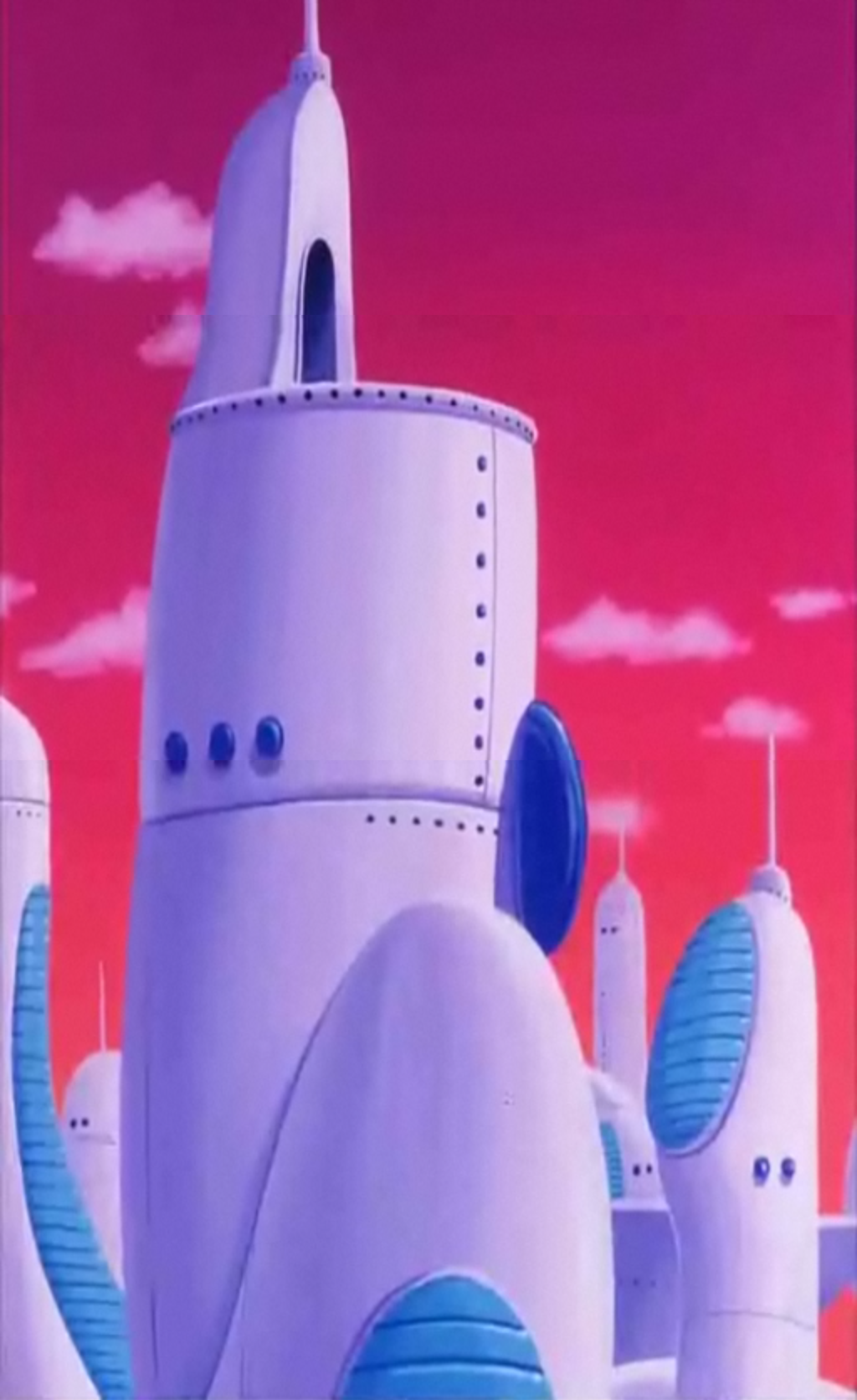 CURRENT POWER LEVEL: 20
MULTIPLIERS
: N/A
GAIN BONUSES
: Tier 4 Shop
TAGS
:
OOC NOTES: At long last, we shall meet the Hoffersons in person! Any Hoffersons will be allowed in the thread in the near future. Capper's gotta reunite with his parents first, though!



KEY
---
"Capper's Normal Dialogue"
'Capper's Telepathy'
'Capper's Thoughts'

"Collard's Dialogue"
'Collard's Telepathy'
'Collard's Thoughts'

"Chire's Dialogue"
'Chire's Telepathy'
'Chire's Thoughts'

---
HOMECOMING
---
As soon as the Aurora touched down onto Capper's home planet, the saiyan dashed out of the ship with no hesitation, leaving his friends in the dust. The mechanic ran through the familiar Radittsu district in which he resided in all those months ago. Older buildings dotted the barren hills as pillars of rock stood up like spikes, zigzagging the border of dirt roads and unpolished homes. A few channels of water streamed through the passages as Capper dashed through the lands. Some saiyans eyed the boy, murmurring about the little one being oddly familiar. Capper had explored the Radittsu district's nooks and crannies, and knew the layout of the home of the low class warriors. He didn't care if EGG or Etoru followed him or not- he had to see his mom again. He had to see his dad again. Panting and running as fast as his legs could carry him, running at a grueling pace. His legs were heavy and his heart hammered in his chest from a mixture of exhaustion, anticipation, and fear.
So this was really happening? Capper stared up at the red sky of Vegeta he had longed so long for. But he still... didn't feel that sense of home here yet. Vegeta was his home- not Earth. It was just because he was still in the open and away from his family. His home. Breathing heavily and forcing his quickened pace, the saiyan wouldn't care or even acknowledge the friends he brought along at this point if they chose to follow him...
Finally coming to a stop, Capper bent over and began to catch his breath as he stared over a familiar building. His home. He was home. The building was comprised of two parts, a rather large rectangular hall which was his father's bar, while a smaller, somewhat run down house was set beside the up-to-date bar. Cautiously slinking over to the building, Capper peeked in the window. The bar was full. He looked around at the busy tables, namely for his father. There was an older couple eating side by side, one glass of wine each, studiously bent over their meals. The saiyan mechanic eyed a group of young saiyans in their thirties collapsing with helpless giggles as a stern woman dining alone nearby looked on and frowned. Still no sign of his father. Warriors in their battle gear lit up cigars, chatting with their drinks in their hands. Some tourists even stopped at the bar as well, trying to decipher the menu. A family and their teenage children were also making some ruckus in the back. The noise level was high. The smoke level, too. But it didn't bother Capper. He was used to it. Still peering cautiously through the window while looking for his beloved father, Capper narrowed his eyes before opening them wide as a familiar roar echoed around the building.
"NGAAAAAAAAAAAAAAH!"
"Eep!"
With that, a blue and green mass darted forward in the bar, tackling down a man. Capper's jaw dropped when he caught eye of his mother, Chire, raising her fist and picking up a man by the collar of his shirt. Ducking down out of sight, Capper could only listen as muches were exchanged, and the window broke from the release of another yell and an invisible kiai. Peeking back in cautiously, Capper saw his mother's back turned to him as she pinned the other saiyan down with her foot, bending down and speaking to her prey with an angered voice.
"Look here, bub. I don't appreciate how you were treating that tyke."
She hissed. Capper glanced over to a saiyan child in the corner, with a visible pale splotch on his skin. Had the saiyan that Chire was now attacking hit the child or something? The mother saiyan stood up tall,increasing the pressure with her foot onto the saiyan below.
"Now, I'm in a good mood. So get out of my bar before we do things we might regret."
She spoke with another hiss, raising her foot and kicking the male aside. The man Chire was assaulting quickly got to his feet, running out of the bar with a yell. Capper ducked again, hearing his mother sigh. Silence took hold for a moment before the hustle and bustle inside continued without a second thought.
"...Disgusting."
Chire snarled, folding her arms and tapping her prosthetic leg on the ground.
"Oi, Collard! Can ya give this kiddo something to eat?"
Capper swallowed hard at the mention of his father's name.
"Mmm-hmm. On the house?"
Capper's nervous sweating only hastened when he heard his dad's familiar voice. They were really here, alive and well.
"On the house!"
His mother snapped back in a somewhat happier tone. Both of them were protective as ever. Slinking around the building and ducking down when he passed a window, Capper would come to a stop near the door of the building, raising a clenched fist over the door.... But he hesitated. Why? Loweinng his hand, Capper sighed and sat down, leaning against the door. He was still worried, for some reason, even though he knew there was nothing to worry about. He knew his parents would be happy to see him and accept him back into the family without hesitation. Still, Capper trembled as he curled up near the door, listening to his parents chatter inside with their customers. He just wasn't the bravest person, it seemed.
In the midst of his worried thoughts, Capper noticed an approaching power flicker on his Scouter. EGG and Etoru, perhaps? Capper figured his friends would follow him with how he ran off without a word right when they landed. Standing back up and brushing some dust off of himself, Capper eyed the approaching powers with an uncertain expression. Hopefully they wouldn't make this any harder than this already was for the weak little saiyan mechanic... Capper loved his friends like family, whether he would admit it or not, but right now the saiyan was essentially coming back from the dead to meet his parents again. It was not easy, and Capper's worrisome nature wasn't helping at all.