Post by Rayne on Jan 5, 2017 21:59:41 GMT
Species Name:
Wizard
Home Planet:
Anywhere
Starting Planet:
Anywhere
Starting Power:
400 - 800
Appearance:
Whether it's young and beautiful, or elderly and feeble, wizards are commonly depicted between one of these two age groups. Males are often fond of growing facial hair in the form of beards and mustaches. But even those who don't have the ability to grow them still have other methods including whiskers or antennae around their face. The youthful variants are often tall and seductive. While the elderly variations are commonly depicted as being short and hideous. Both versions regardless are fond of wearing loose, flowing garments. Most commonly being robes, or capes of some kind, while cowls, hoods and pointed hats are favored headgear.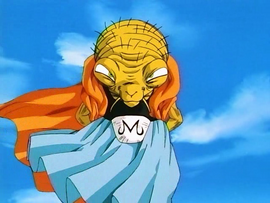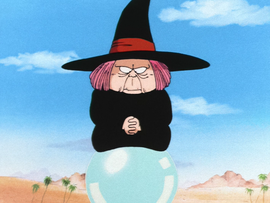 -
Background:
The existence of magic has long been confirmed in the Dragon Ball franchise, but has not been explored as much as that of ki manipulation. Wizards are classified as beings who choose to devote themselves to the study of magic, or they might have been born with a natural talent for wielding it. Regardless of its source, wizards are masters of mysticism and possess access to many strange and fantastic abilities that others of their kind do not exhibit.
Because of their mystical nature, a Wizard's powers are theoretically infinite in the scope of their diversity. However, there have been some common abilities shown between two or more Wizards throughout the series. Both Fortuneteller Baba and the wizard Babidi have the power of clairvoyance, which they used a crystal ball to perform. Likewise, both of them were somehow able to travel to Otherworld and recruit powerful warriors from there. Babidi recruited the demon king, Dabura, while Baba recruited the deceased Grandpa Gohan.
Technically, wizards are not an independent race, but a classification of beings who can come from any species of background. However, for the purpose keeping things simple, this particular version of wizard is identified as generic, unnamed species with access to magical powers.


-
Name Pun Theme(s):
Wizards depicted throughout the series have been commonly named after magic related themes. Fortuneteller Baba, for example, is named after the Russian witch, Baba Yaga. Other examples include Bibidi and Babadi, who are both named after parts of an incantation.
Unique Characteristics:
Longevity: Through some magical means, Wizards have discovered a way to dramatically increase their life spans beyond normal limits. As a result, Wizards do not die from old age, although their body still exhibits the symptoms of aging.
Magic Shop: Wizards often require access to various tools and artifacts which are difficult to come by in your average stores. Thankfully, any wizard worth their salt knows how to properly get in contact with what they need.
Mysticism: Many wizards choose to rely on their supernatural powers over honing their physical bodies. As a result, Wizards gain access to a new Mystical Skill every 4,000 PL, instead of the regular 6,000. They also begin with bonus 2 Mystical Skills.
Nonathletic: The majority of wizards choose to rely almost exclusively on their mystical abilities, while ignoring physical exertion. As a result, their martial arts prowess is significantly lacking compared to other fighters. Wizards gain a new, non mystical skill every 8,000 PL, instead of the regular 6,000.
Transformations:
Mystic Empowerment - X2 - Starting Transformation: By entering a meditative focus and channeling their magic through their bodies, Wizards can amplify their abilities for a time in battle.
Natural Empowerment - X6 - 70,000: As their knowledge of mysticism continues to grow, the Wizard has learned how to draw power from their surrounding environment, using it to amplify their magical abilities.
Ancient Empowerment - X15 - 150,000 (Requires Saga Trigger): The wizard has rediscovered a form of power that was thought lost to the ages and has learned how to harness it for themselves. This long lost power has enabled them to push their magical abilities to unprecedented levels, not seen for thousands of years!
Universal Empowerment - X25 - 250,000: A more potent variation of Natural Empowerment, in which the Wizard is capable of drawing power from the surrounding cosmos in order to enhance their magical abilities.
Otherworldly Empowerment- X42 - 400,000: The most coveted and dangerous form of empowerment. The Wizard has found a way to break past dimensional boundaries and draws strength directly from Otherworld itself! In the case of evil Wizards, their power is often drawn from Hell's environment, while good Wizards draw upon the powers of Heaven. In either case, channeling the forces of the outer planes is a risky endeavor, and the denizens of Otherworld don't appreciate their power being misused.
Sage - X48 - 460,0000 - Permanent (Requires Saga Trigger): The most powerful wizards in history were said to wield powers akin to godhood. Those who hold the title of Sage have achieved enlightenment, and are now spiritually at one with the universe. Sages are extremely rare, however, with only a scant handful appearing in an era at any given time.