Post by Bing Gan on Sept 22, 2016 2:48:39 GMT
Greetings fellow Moderators! Seeing as the Tree of Might will be taken out of circulation soon, I feel it might be a good idea to start looking at other options. Now, these don't have to be implemented right away by no means, but we need to discuss it beforehand for sure.
So, here are my ideas! (Thanks to
Entirely Ed
for the basis of these ideas. Without him I would have completely not even thought of these.)
---
First off, a Minion-Based Boon!


The Sealed Ball
The Sealed Ball is a magical artifact, created by a powerful wizard many millennia ago. Though it was thought to have been destroyed in a battle long ago, some explorers have come across it in a cave near the core of (Insert planet here). The Creature inside can be any race the owner desires, with the same modifiers as the base race. (though it would be weird if someone chose a Saiyan or Human)
Possible Effects:

The Sealed Ball could have one of a few possible effects. The first two being this:
1) Minion Creation by Combat:


The Sealed Ball can be placed in any Open DE thread. Once placed, it will draw in the natural energies being output by all combat participants in a thread, feeding whatever beast is brewing inside. The mechanics of such would be as follows:
The Sealed Ball starts at 1,000 PL.
Any time an N1 is fired, the Sealed Ball gains 10% of the PL fired as its own PL.
Any time a UP2 is fired, the Sealed Ball gains 20% of the PL fired as its own PL.
Any time an MP3 is fired, the Sealed Ball gains 30% of the PL fired as its own PL.
Once the Sealed Ball's PL reaches 120% of the strongest player in-thread, it forcibly opens up, allowing the creature inside to burst forth.
To destroy the Sealed Ball, you must fire an attack at it that is at least within 80% of the Sealed Ball's current PL. Firing an attack at the Sealed Ball will not increase its PL unless the attack is defended against by someone else.
Once the thread ends, the Sealed Ball sucks the creature back inside, reverting its PL to 1,000 until the next thread.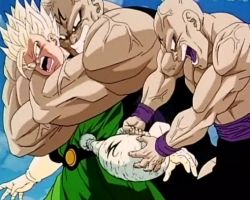 2) Minion Creation by Sacrifice:


In this version, the Sealed Ball would come with a
Mystic Leeching Jar
. Should a player be defeated in a DE, the Leeching Jar can absorb up to 5% of their PL, capping at 10,000 Power Level from a single opponent. The owner of the Leeching Jar (provided they can escape the DE afterwards) will then be able to do one of two things:
Transfer the stolen PL to their own Base PL permanently
Or
Feed the stolen PL to the Sealed Ball (You can also sacrifice your own Base PL permanently to the ball)
Should they choose the latter, the Sealed Ball will grow in strength permanently, increasing the Base power level of the Creature Inside.
Once the Sealed Ball reaches a base PL that surpasses SMM, it is forced to open (it can be opened prematurely of course).
Seeing as this variant doesn't require the Sealed Ball to be in a thread, opposing players simply need to challenge the owner to a DE involving the Sealed Ball. Should the challenger win, they either gain control of the Ball and the creature inside, or the ball is destroyed.
---
Second; a Dampening Boon!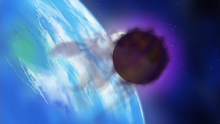 Destron Gas
The Destron Gas is a deadly miasma that was once employed by the Tsufuru-jin
ages ago on the Planet Vegeta. It was a deadly weapon, and was left unused for centuries... Until now...
Destron Gas is a highly volatile element, but due to a reason the current user thinks up, those who employ the gas are entirely unaffected by this (meaning if BBA were to use this, all BBA members would be immune to the effects whilst in the thread).
Possible Effects:
There are a few ways Destron Gas could work, such as:
PL Dampening:
The Destron Gas, when deployed into a thread of any kind, it will lower the Power Level of all thread participants (excluding the users) by 33%. It can be deployed in any kind of thread.
Not much else to add here, so let's just move on to...
Ki Dampening:
In this variant, all thread participants (aside from the users) will find that their body is forced to expend more energy to perform actions. Be it simply dodging out of the way, or firing a wave of Ki, everything drains you of energy much faster!
N1's/SU1's cost 2 KP instead of 1
UP2's/SU2's cost 3 KP instead of 2
MP3's/SU3's cost 4 KP instead of 3 (adds a debt of -1)
Offensive Specials cost 4 KP instead of 3 (adds a debt of -1)
Ultimates (Spirit Bomb, Infernal Downpour) cost 5 KP instead of 4 (-2 KP instead of -1)
Another possible debuff is that certain UT techs such as Multi-form or Four Witches could be forced to have a 1 KP cost now. It might be too restrictive, though.
---
That's all I got for now. Please, tell me what you think of these ideas!
Vi-Poi
Pieter Wolfbane
Tania
Nicolas Mclendon
Queen Habana
Etoru
@tokoz
Entirely Ed
Zerori