Post by Collan Vixen on Oct 3, 2016 2:48:43 GMT
Thread PL: 4,792
---
It had been the late afternoon, the sun was close to setting, and Collan was walking through the streets. It had been weeks since he had ordered something special. He was looking for a specific place, where this special thing would be waiting for him. It had taken a while to get to his location, about 4-5 hours, where by the time he got there. Only the moon would be out, and not many people were on the streets.
But, he had finally reached his destination. A tall building that was named "Giovanni's custom ship's". When Collan had walked in, there wasn't much. The walls weren't very colorful, complimented by a very bland banner attached to the roof that just said the name of the the building. Across the room, there was a man working on an engine of sorts. He wore a grey cap, along with a grey jump suit and black boots. He also had very short blonde hair and orange eyes.
"You must be Giovanni." Collan said, causing the man to jump a bit, hitting his head on the engine. "Gh!- No, sorry. The name's John actually." He got up, walking over to Collan. "None, the less. It's nice to meet you John, I think you know what I'm here for." Collan had pulled out a bag off 2,000 Zenni, placing it in John's hand.
"...It's right up stairs." Collan nodded, walking up to the top floor. He had waited weeks for this, so it better be worth it. So when he had gotten to the top floor, he was already please to see that it was finished.
The Kirrin, the ship he had custom ordered was finally finished. Although it did look a little darker like the rest of the ship, he had ordered it like this so he can change anything aesthetically himself if he wanted to. But he hadn't checked inside yet, so he quickly jumped to the top. Opening a large door and heading inside, where he had ended up in the bridge.
It looked like any basic ship, there wasn't much to say about the bridge really. Simple and what will get Collan from place to place. So he just continued on though the ship to see if they had missed anything. Next up was the kitchen he wanted, if he was going to travel someday, then he needed to keep food. It was a bland white, and had things that everyone who was coming close to their twenties needed. Like a coffee machine!
So far so good he thought to himself, though there were two more rooms to go through. After this was the bathroom, even in space...the denial of body functions is impossible to ignore. So this was probably even more important than the kitchen really, since he couldn't really take a dump on the ship floor. The bathroom had a very odd looking but functional, same went for the bathtub. It also had the same bland white as the kitchen.
That just left one more room to go, the one thing even more important than the bathroom...the bed room! Same thing as the last two, bland white coloring that Collan will need to change later, but it also had a large comfy looking bed and couch. As well as a TV with great cable connection that can work fine in the outer reaches of space! Perfect for passing the time during space travel!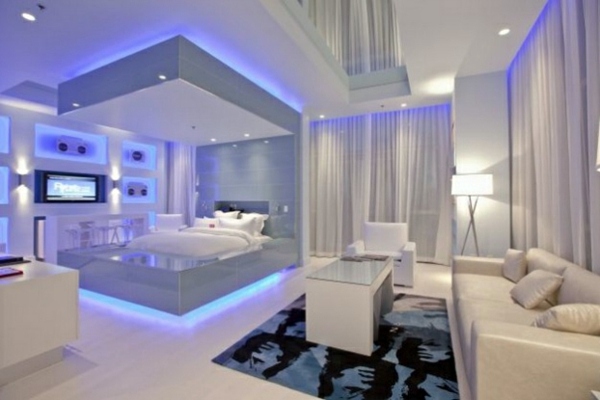 Everything! It was so perfect! He couldn't wait to re-color everything in this place! But first, he obviously needed to claim this ship. So he ran out and jumped off the ship, where John was already waiting for him. Looking at the excited expression on Collan's face. "So...something tells me you like it." Where to that, Collan quickly responded with.
"Like it!? I love it! It's just what I had asked for! I'll be sure to someday ask for you
assistance again Giovanni!" "John." He had corrected Collan. "Whatever!" He jumped back on the ship, getting onto the deck as a large door on the roof was opened by John.
This allowed Collan to fly out, going off into the sky and finding somewhere safe to leave his ship. So he could leave it for when he needed it, as well to basically act as his new living space.
"...Now."
John said to himself, pulling out a
cigarette. "Let's see how long until he crashes it."