Post by Lord Retsu on Jun 17, 2016 6:25:52 GMT
Name:
Lord Retsu
Alias:
N/A
Species:
Arcosian
Gender:
Male
Age:
65 Years Old
Appearance:
Suppressed Form: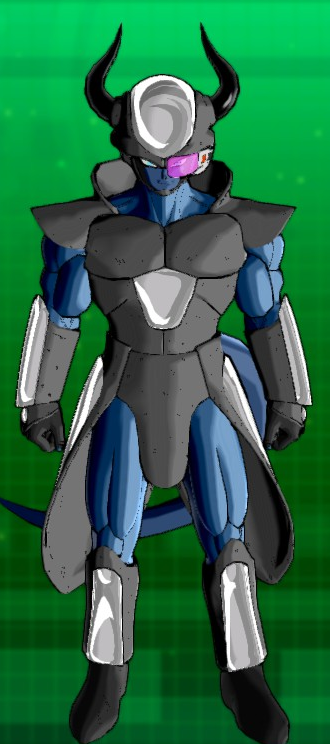 Monster Form:
True Form: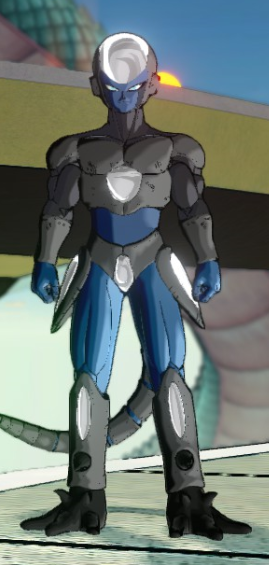 History:
Lord Retsu, before he was a lord, was born into the Military of the Arcosian Empire. He was thrust into the fight as soon as he was able to walk, let alone speak. From an early age it was clear that Retsu was not one for combat, at least not at first. He was weaker than the others of his race and age, but what he lacked in strength he made up for in Intelligence. He had a nack for Tactical thinking, and split second decisions on the battle field that often led to Victory to some degree. By the time he was an adult he had nearly two hundred victories under his belt, and new ranks given to him. It was at this time that he had his own battalion and was sent off to conquer a planet all on his own accord.
The planet he targeted he believed would be easy to over throw. Its government had only just begun developing and it was already recovering from a civil war. However he had made a mistake. He underestimated his opponents and their tactical prowess and as such the war became that of a power struggle. Heavy Losses were being taken on both sides and as such Retsu became rather impatient and upset. Not that he couldn't make any head way, but that his men were dying and his mind was being put to the test. In the end however he decided to take things into his own hands. He sent a message of Parlay to the commanding forces of his enemy and issued a Challenge.
"This war is long and gets us no where. I have come to conquer your planet and its people, not destroy it. With each battle more and more men die on either side. I propose a duel to decide the fate of the planet. I will fight your most powerful warrior in a one on one duel. Should I win you will announce me ruler of this planet. Should I fail and fall to your might my forces will retreat and leave your planet be."
His enemy decided to agree to the terms, as it meant a more peaceful solution to the problem. Instead of countless lives being lost two would fight for the fate of the planet. A week after the challenge was sent Lord Retsu met with the champion in an uninhabited area away from civilization. The anticipation was palpable. Words were exchanged before the battle began. The battle lasted only but five minutes. By the end of it his opponent Lay unconscious before him and Retsu stood victorious. He rose a hand to kill the one whom had been his opponent, but stopped himself. Killing such a man would be a waste of resources. Instead when the man awoke he took him into his ranks to train him, and eventually make some use of him.
Just like that Retsu became Lord Retsu, and his planet was conquered in the name of the Arcosian Empire. Lord Retsu ruled with a fair, but Iron fist. Rebellions against his powers were met with swift destruction and after a few years they stopped popping up. Life was good for some time.
Several Decades later however he was given the news of his home world destruction by the hands of the Saiyan Queen. This.... Enraged Retsu. His planet. His home. Decimated by some filthy monkey who was pretending to be queen. It Burned him up inside and he immediately began training his body. He had to become just like the others of his species. A monster on the battle field. No longer would he sit back in battle.
His training was cut short however when he received information of a massive meteor with a direct collision course with his conquered Planet. Not wanting to lose the planet he worked so hard to conquer he switched all of his focus on diverting or destroying the moon sized meteorite. Everything his scientists and soldiers tried failed, and as the time before collision widdled down to hours he ordered an Evacuation of the planet. However it was too late by that time. As his ship left the planet it was struck and began to be destroyed. His Royal Acrosian ship was so badly damaged in the crash that he had to use an old Pod he had to escape. The pod was enough to get a safe enough distance away, but was damaged in the explosion. His pod was sent Hurdling through space at high speeds as all he could do was watch that planet of his be destroyed.
Everything he had ever worked for had been destroyed so quickly. His Home planet, and now his Fief. He was an Estranged Lord now. A lord of no one. The deafening silence of space was his only companion now.
This was however until his Pod found its way into Earth's Solar System. He had only heard stories of Earth and its marvelous sun. So to see it through his viewport was a bit of a relief.
As the Pod flew ever closer to Earth, Retsu smiled. It was a second chance to train, to become more powerful. To get Revenge for his home planet.
Starting Planet:
Earth
Techniques:
Offensive
[N1] Lance Cannon:
A hand is thrust forward and a Lance shaped Beam is fired from the hand at High speeds.
Deals 33% Damage
[N1] Energy Siege:
Ki Blasts are fired off in quick succession and explode when coming into contact with anything.
Deals 33% Damage
Support
Afterimage [SU1]
Through a sudden burst of speed you leave behind a static image of yourself to distract your opponent, this technique allows you to completely dodge techniques beneath 100% of your PL. This technique uses 1 KP in KP Battles and cannot be charged.
Afterimage [SU2]
Through a sudden burst of speed you leave behind a image of yourself to distract your opponent this image can preform a basic set of chosen movements when created to make the distraction more believable, this technique allows you to completely dodge techniques beneath 200% of your PL . This technique uses 2 KP in KP Battles and cannot be charged.
Utility
[UT] Flight: A simple ability that allows Flight.
Special
Items:
Green Scouter
One-Use Pod