Post by Sai on Apr 21, 2016 22:21:54 GMT
Name:
Saijita (Say-Ji-Tah)
Alias:
Sai
Species:
Saiyan Hybrid (Half Saiyan, Half Human)
Gender:
Male
Age:
17, birthday being September 30
Appearance:
Backstory
:
Sai's father, Meron, had been fairly weaker than most of the Saiyans that he grew up with and when he was assigned to work in the military he could barely do it. Every day he feared of getting killed, and he would never have the courage to fight anything at all. When the day came for a friendly brawl between soldiers where Meron got hurt fairly bad, breaking most of his bones. This resulted in him being removed from the army, as well as being
publicly humiliated in front of all of Planet Vegeta on live television. Later on, not only did he stigmatize his family, but he stigmatized the Saiyan race, which led to him being bullied all over Planet V. It wasn't but normal bullying, he would come home every night with broken bones. This led to Meron feeling like an outcast and not accepting in Saiyan culture. He decided to leave, and the only place that was suitable for a weakling like him was Earth. He left for Earth only to meet the love of his life there, and would have one child; Saijita.

History:
Born on Earth to a Saiyan father and a Human mother, Saijita had begun his life fairly segregated from most children at school. Due to him having no Oozaru tail, unlike most Saiyans, he didn't suffer much bullying. He was raised very idealistic and lives his life based on ideals such as honesty, kindness, and being good. Sai is young and fairly stupid and believes that his family is the only thing he should care about. Due to his father and mother working a lot as well as traveling a lot, he barely gets to see them and does things on his own.
Starting Planet:
Earth
Starting PL:
1,750
Techniques: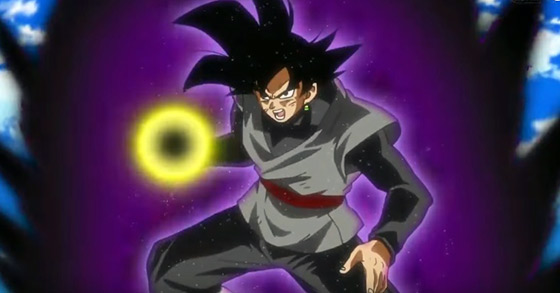 Ki Color & Presence.

Offensive
Physical Style [N1] [Starter]
You can empower any type of physical attack to deal technique-level damage.
[N1] Purpura Canticum
Through months of training, Sai has reached the ability to manifest his ki and manipulate it around any of his limbs. He charges his Ki into any of his limbs, making them glow purple, causing his next Melee attack to deal the N1 percentage of Damage.
[UP2] Liantus Purpura Canticum
A simple upgraded version of his Purpura Canticum, Sai is able to now charge his ki into any of his limbs, still allowing them to glow purple, yet the next Melee attack is considered both bigger and better; dealing UP2 percentage of Damage.
Support


Purpura Inpingo [SU1]
Due to an increased speed, Sai swiftly kicks the air multiple times allowed him to teleport of sorts; allowing an after-image to occur behind him. This after-image takes a purple hue, taking Sai's shape as well.
Utility
Flight [UT] [Starter]
You have a method of taking to the sky allowing you to take your fights to even greater heights!
Energy Sensing [UT] [Starter]
Via some method you are capable of feeling the natural energy of living beings, you have an understanding of the power level of other non-android warriors and can feel the power of the attacks they are using compared to your own. This technique is Passive not requiring activation and uses 0 KP in a KP Battle, Energy Sensing does not work on Androids.
Special
Items:
500 Zenni
One-Use Pod