Post by Kishi on Apr 9, 2016 2:24:58 GMT
Table Of Contents -


Seishin
The Four Knights - Natsu (Summer)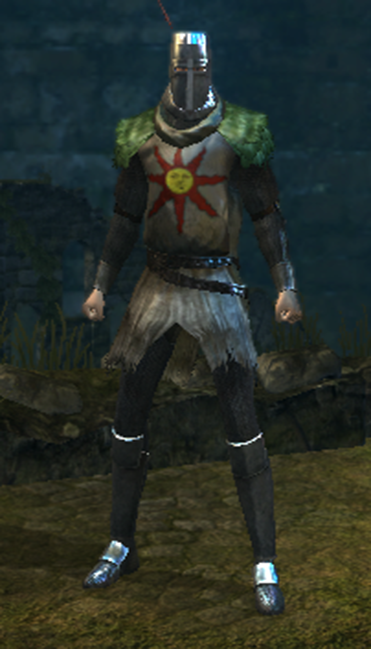 The Four Knights - Haru (Spring)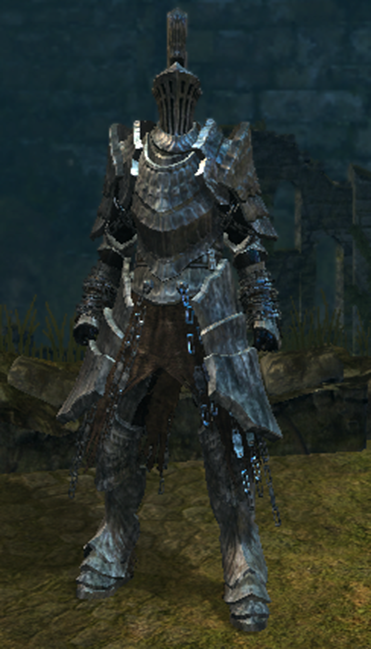 The Four Knights - Aki (Fall)
The Four Knights - Fuyu (Winter)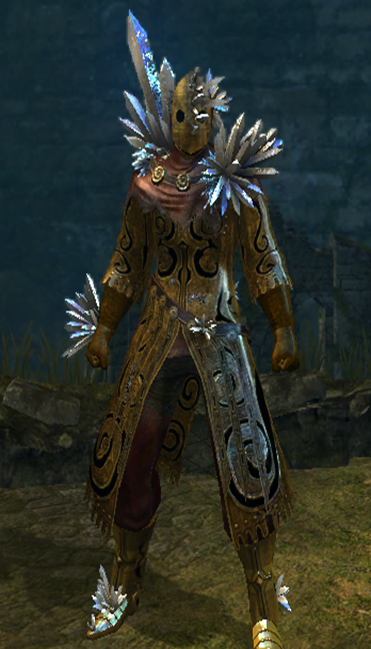 Ancient Dragon -
After being swallowed by the dragon, Seishin being revived back to the graveyard swamps of the Nexus world. Rising from the deep bit of the swamps, his armor covered in tar and murky waters as he levitated just above the waters with an angered expression behind his helmet. Seishin took his travel to the bar, where the bartender knew information about anything. Upon entering the power and having the stares directed at him as he took his walk over to the bartender and spoke to him in a serious and low tone of voice. "Kishi, is he still in this world?" The bartender cleaning the counter and replying back with a smile. "Yup, he left just an hour or so ago..Back to his world..." Seishin giving him another question as all of the customers within the bar hearing the question and being afraid. "Where can I find the four loyalist knights that once served the four kings and queens?" The bartender stopped cleaning the counter and stared at Seishin with a stare of bewilderment. The bartender relying back with a straight forward answer and dire along with it. "They can be found at the volcanic cave on mount fire... But I should warn you... A shadow dragon lives up there... and the ancient dragon has been released to save this world.. so if you go there alone.. the shadow dragon might keep you as a slave forever... Now be gone.. you are scaring my customers..." Seishin took his leave and headed straight to mount fire with a smirk underneath his helmet.
Seishin arriving at mount fire and speaking to the four knights who are sitting around a campfire telling stories to one another. "You four use to work for the North, South, East, and West kings and queens... Ever since the arrival of Kishi, you four deserted your king and queens the moment you found out that he was much stronger than they were.." Natsu looking over his right shoulder at this unexpected guest and rose to his feet and turned around to face Seishin as he replied back. "Once you die by an android who isn't like us, then you are the laughing stock of this world. We heard that you died by the ancient dragon.. which means that you were spared from being killed by Kishi and becoming a laughing stock.. 505 androids came here through the centuries and were easily defeated, which is why we all have pride and being killed by one of them is an embarrassment. My advice is to take that luck that was given to you and move on." Seishin placing his arms behind his back and replying to him. "Don't you want revenge from the man who killed your king and queen?" Haru rising to his feet and walking passed Natsu and stopping right in front of Seishin and speaking to him. "He's too strong for us, and he's not even in our world anymore.. and theres no way we could even leave this world.." Seishin replying back with confidence and a plan. "I have something that will give the five of us the strength to go up against Kishi... It's called the Phoenix amulet.. One touch and you will be given power that could end him.." Aki still sitting down and enjoying the fire as he replies to Kishi. "Yes, you gave the four king and queens that power, and they ended up gone from this world forever because of that accursed amulet. We won't be risking our lives for a fight we know won't benefit us in anyway." Seishin replying back rather quickly than normal. "Then lets make an agreement, something you four would want. Will free you from this world after killing Kishi, and you four can enjoy your lives among the living.. Don't forget that I have that power like the dragons to set you free.. Would you really want to spend your lives here forever doing nothing... or take the chance to win back your former bodies from the living. Think about the families you have that are still alive.. the ones who miss you. You four can come back and live again. All I ask is for your service in return. The kings and queens chose you four out of the countless of others out there.. They believed in you, and so do I. I wouldn't have made my travel here for no reason." Fuyu rising up from his seat and walking over to Kishi has he touches the amulet, along with the three other knights who join him.
Fuyu speaking to Seishin after all of them receiving their power. "So how exactly do we leave this world.." Seishin and the four knights walking out of the cave and heading over to the shadow dragon that lays at the top of the mountain. The shadow dragon speaking to the five of them upon seeing them. "No one has ever approached me the way you five just did.. This better be good or else.." Seishin speaking up for the group as he stands before the dragon who rises to his feet. "Shadow dragon, We have but one wish from you... open a portal for us to enter the real world to take down Kishi... I promise that we will bring him back here and serve him on a silver platter for you." The shadow dragon grinning as he replies back. "That newcomer... I had heard stories that he had single handedly defeated the four kings and queens... I shall grant your request.... just keep your end of the deal.." The 50ft dragon opening a portal to the real world by screaming from the top of his lungs to the sky and holding still to keep it open. The five of them entering the portal as it closes right behind them. The scenery changes to Kishi in an abandoned laboratory that has modern and up to date technology than his previous base. Kishi typing away on his computer as his scouter starts to go out of control as he recognizes a certain power level and aura coming his direction. Kishi couldn't believe it at first, but it was already too late to make a plan as the four knights and Seishin arrive at the front doors of Kishi's domain. Seishin slicing the door in half with his long sword, and the five of them entering it as Kishi turns to face the five of them. Seishin speaking to Kishi as Kishi immediately grabbing his bastard sword from his sheath and pulling it out as he rest it against his right shoulder. "I'm back, and I brought the four knights with me, they were the king and queens most loyalist knights at one point... so here's the option we will give you... You either come with us quietly back to the Nexus world... or fight the five of us at once.." Kishi replying back as he bends his knees a bit and in a ready stance. "Will die before I give myself up." Seishin giving the command to the four knights as they all start rushing after Kishi.
Natsu taking the lead as he fires two molted rocks covered in lava from his hands directly over at Kishi. Kishi evading the first rock coming his way, as he then slices the other one with his sword, splitting it into two pieces and both pieces landing on each end of Kishi's foot. Kishi noticing that Natsu is going for a close combat type of fighting as he still is running towards him, with Kishi placing his sword back on his sheath and within arms reach, evading Natsu's right hook with ducking his head low. Kishi going for the uppercut as his right fist connects with Natsu's chin. Aki running right behind Natsu and being the second one in line as he jumps into the air and slams his fist together. Kishi seeing Aki about to land on where Kishi is standing, as Kishi takes his leap back and Aki slamming his fist instead on the ground. This causing the surface to crack heavily and vibrate the ground and the area around Kishi, causing the entire ground to drop down to the second level of the cave. Both Natsu and Aki stay just at the edge of the surface, as Haru leaps over the two and takes his landing in front of Kishi and attempts to send a straight fist to Kishi's face. The impact sending Kishi flying against the wall, as Haru places his middle, index and thumb together as the ring finger and pink remain close and having the signal close to his lips. A powerful gust of wind blowing straight towards Kishi, slicing up his body parts, revealing circuits, oil leaking, and small static sparks as the gust of wind also causing the rocks that his body is laying against on, to shatter into pieces. Kishi going from an upright position, to sitting down on the ground in an upright position as he looks forward to Haru. Before Kishi could rise to his feet, Fuyu landing next to Haru and pointing his index finger at Kishi and having semi circle rings of ice forming around Kishi's shoulders, elbows, wrist, and waistline. This move preventing Kishi from rising to his feet or escaping.
Aki and Natsu jumping down below to stand along side Fuyu and Haru. Seishin standing at the edge of the surface and speaking to Kishi. "This is your last chance to surrender. Once we kill you, there is no second chance.." Kishi chuckling as he then speaks to all of them. "You guys are strong indeed...However, before I left the Nexus world.. The ancient dragon gave me something..." Kishi entering his overdrive state as his body breaks free from the semi ice rings and Kishi extending his arm out as he transforms into his colossal form. Becoming 50ft tall in size and grabbing Natsu and rising to his feet as he destroys the entire base with his form. Kishi holding Natsu with a tight grip with his right hand and Natsu speaking to him. "You received a forbidden technique that not even us knights wouldn't receive from the ancient dragon.. Kishi squeezing and crushing Natsu with one powerful clench, causing Natsu to be seriously injured and thrown far away from the scenery and being 100ft away. Seishin seeing this happen and flying over to Kishi and placing his hand on Kishi's forehead, causing Kishi to shrink back to his normal size, and Seishin going back to where he was standing. Kishi speaking to Seishin after he returns to his size. "What the hell did you do.." Seishin replying back with a smirk underneath his helmet. "I simply removed that technique from you temporarily.. it will return... but for now.. you are stuck in this form.." Kishi speaking to him as he stays in an offensive stance. "I'm still stronger than you four even in this size." Seishin, and the three others laughing as their bodies begin to glow with a powerful aura and having their power match Kishi's. Natsu returning back to the battle with his torso armor part completely gone, showing his plagued body and his body glowing a powerful aura as well, healing him of his serious damage and returning him to normal. Seishin folding his arms across his chest as he awaits to witness the next phase of the battle becoming more serious.
Natsu decided to once again, lead his team into defeating Kishi. The simple signal is what he gave for morse code to the other members to follow with his strategy. Natsu forming a bigger molted lava rock, being the size of a beach ball and firing it straight at Kishi's front. Kishi pulling out his great bow and his arrow as he immediately takes aim, while this is happening, Fuyu is forming two ice arms that are coming from the ground and grabbing a hold of Kishi's wrist and fingers tightly. Haru sending a much more devastating gust of wind forward, having the molted rock slice into pieces and impacting Kishi's parts of the upper and lower body, along with Kishi's arrow flying back to a wall, along with Kishi joining the arrow and Kishi moving his left forearm to take the explosion of the arrow. The impact causing Kishi to lose his left forearm, while the molted rocks going straight to 3rd degree circuit damage. Kishi having no choice but to hide as he rises to the sky and hiding among the mountain's landscape. The four knights rising to the skies and searching the area through means of looking around while in the sky. Upon not finding Kishi through the sky, they each separate from one another and search the mountain landscapes. Kishi planting his bottom on the ground and hiding among cover as he begins to rest up and being in an upright position against a wall. Kishi knowing that they don't have scouters by just knowing that they weren't able to find his location, meaning that someone gave them his location when they arrived. Kishi pulling out his bastard sword from his back and planting it down on the ground, also counting the arrows in his quiver, coming up to nineteen arrows remaining. Kishi knowing that the odds are against him as he starts to formulate a strategy in his mind. Kishi knowing that he can't use his bow in battle since he is missing his left forearm. Kishi leaving the bow on his lower back as he also takes his sword from the ground and placing it on his back. Kishi peaking his head out and seeing Natsu walking towards his direction with no body armor protecting him. Natsu unaware of Kishi's presence as Kishi starts to use his plan in action. Kishi jumping out from cover and with pulling a single arrow, he uses his bow novice technique. Kishi hurling his arrow towards Natsu, Natsu taking notice as he leaps into the air and the explosion happens underneath Natsu. Natsu aiming his right hand directly towards Kishi and firing his molted rock laval technique, the size of a basketball. While Natsu throws the technique, Kishi hurling another arrow and towards the molted rock as he uses his advance technique instead. The arrow piercing the rock and bringing the both of them directly back to Natsu, with a grand explosion ending his life completely.
Fuyu, Haru, and Aki take their flight over to Kishi and landing a bit of a distance from him as Haru speaks to him. "You killed Natsu... prepare to die by the three of us!" Aki slamming both of his hands to the ground and forming cracks all around the area, as he then levitates twenty earth tiles from the ground and sending them directly at Kishi. Kishi entering his colossal state and rising to 50ft and slamming his foot directly at Aki, Aki holding the foot with both of his hands as he pushes the foot upward. The push causing Kishi to catch his balance with that same foot, while Aki flies directly upwards and slams his right fist to Kishi's stomach. The cracks forming around the stomach, allowing Aki to break through Kishi's body and breaking to the other side of his body. Kishi reverting back to his normal form as he drops to the ground and lands on his back. Kishi's vision becoming static and his circuits suffering greatly, along with his overdrive further troubling him. Kishi rising to his feet as he grabs a hold of his sword from his back and stands tall and powerful. Kishi becoming angered as he decides to take on the offensive. Kishi rushing over to Aki, and slamming his sword towards Aki's body. Aki leaping away as Kishi throws his sword over to Aki's head, Aki evading it as Kishi pulling out another arrow and hurling it over to Aki. The arrow being advance as the explosion impacts Aki's entire body and ending his life. Kishi dropping to his knees as he plants his right hand to the ground and looks to Haru and Fuyu who prepare themselves to strike Kishi. Both Haru and Fuyu leaping towards Kishi, as Kishi pulling out his arrow from his quiver and throwing it at the both of them, Haru pointing his finger and sending a gust of wind over to the arrow and sending it back. The massive explosion happening, with the dust building up and forming a small cloud of smoke. Kishi can be seen by the both of them as he leaps back outside of the dust and having his right forearm gone completely. Kishi taking his run away from them as they fly forward towards Kishi, who then turns around and turns himself into a giant once again. Kishi smashing his entire body onto Haru. The impact causing Haru to be severely damage, as Kishi rises to his feet and smashes Haru's body with his foot. The impact completely ending Haru's life as Kishi reverts back to normal as his foot is still standing on Haru's body. Fuyu looking at Kishi, as Seishin standing next to Fuyu with his arms folded across his chest.
Seishin speaking to Kishi as Kishi stands in a hunched position and looking straight ahead as his vision is still static. "You are becoming a problem for us.. I think its time we put an end to you..." Before Seishin and Fuyu could take there advance forward, a portal opening up in front of them, with the ancient dragon appearing in front of them ,having the ancient dragon firing a massive devastating beam out of his mouth. The beam impacting Fuyu, causing him to fly far back and blown up into pieces and resulting in ashes afterwards. The ancient dragon now towering over Seishin as he begins to speak. "The shadow dragon you have made a deal with has been dealt with. Now Seishin.. You either come with me to the Nexus world, or you will be killed just like him." Seishin leaping far away from the dragon as he gets into a fighting stance and speaks to the both of them. "I came here for revenge, and I will get it!"
The ancient dragon turning to face Kishi and firing a blue flame on his body, upon the flame extinguishing, Kishi's lost limbs and wounds being fully restored back to normal, as the static in his vision clears up. The ancient dragon speaking to Kishi. "That took the majority of my power to heal you... Now it's up to you to defeat him.." Kishi and Seishin both rushing at one another, as Seishin sends a right hook over to Kishi's face, in which Kishi ducks below and tackles Seishin's body. The both of them wrestling on the ground as Seishin mounts on top of Kishi and pulling out his sword from his hilt and forming it into a stabbing position and aiming it directly at Kishi. Kishi entering his colossal state and becoming 50ft in size, as both of his hands grabs a hold of Seishin and having nothing but his head poke out from the hands. Kishi clenching his hands tightly, causing Seishin to scream in pain as Kishi enters his overdrive state. This increasing the pressure and Kishi throws Seishin to the ground and Seishin rising to his feet afterwards. Seishin pulling out sharp knives and throwing them over to Kishi's knees. The impact causing Kishi to have minor damage in his circuits located at the knees. Seishin then flying upward towards Kishi's face and sending a direct right hook to his face, Kishi being sent flying back as he catches his balance. Kishi then grabbing a hold of Seishin after running towards him and tightening his grip. Seishin being weakened and injured to even move as Kishi hurls him to the ground. Seishin laying on his back as he doesn't have the energy to move a muscle. Seishin speaking to Kishi as he coughs up blood. "Fuck you, I can be killed now.. and I will come back from the Nexus world! I promise..." The ancient dragon now grabbing a hold of Seishin, while Kishi reverts back to his normal form. The dragon speaking to Seishin before eating him. "When you die in this world.. you go to the afterlife instead of the Nexus World!" Seishin's eyes widen in shock as he hears this information and gets eaten by the dragon once again. Seishin entering the afterlife and being sent to hell. Kishi speaking to the dragon afterwards. "So what do we do now.." The dragon replying back while opening up a portal and before leaving, he finishes the conversation. "I will make sure no one else escapes the Nexus world to come after you.." Kishi leaving the scenery and heading straight to the city.
WC: 3,483