Post by Barry Quick on Sept 8, 2017 5:17:16 GMT
Barry Quick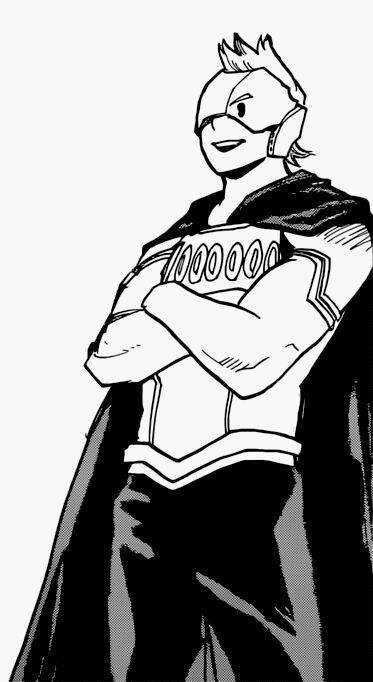 History
Barry wasn't born on Earth, but on the Brenchian home planet. He barely spent any time in the place before he was sent off within a space pod headed towards the planet of Humans. Seeing as he was just a baby at the time, he never found out why he was forced out of his birth place. In fact, he didn't even believe that he had come from another living planet (more on that later however). The boy landed in the capital city of a large island that had it's own government divided from the rest of the world, though they dabbled in trade from time to time. This island had multiple modern cities, with only a few forest areas dotting the location.
Barry's appearance scared the citizens that were in the park his space pod landed in. They didn't know what to do as the hatch automatically popped open with a blue infant crawling out of it while laughing. The pastor of the local church was the first to take action, grabbing the child, holding him in his arms and trying to be as gentle as possible. Everyone was aware that there were aliens amongst them in the universe, but very few of them had actually interacted with any, including the pastor, but he didn't let the differences between them get to him, even deciding with his wife to be the couple that would adopt the kid into their family, seeing as the woman couldn't have children the natural way.
Barry was raised to be a very kind hearted gentlemen, and of course this worked almost perfectly due to the fact that his father was a man of religion and his mother was a police officer. They taught him right from wrong and how to stay out of trouble when he roamed about, playing with anyone that would allow him. Along with his kindness came his great social skills that warranted the attention of many of the other children, so he never had to worry about not having any friends. His childhood was great with no overly bad memories hiding in that time period.
It was during Barry's early years that he also discovered that he wasn't quite like anyone on the island. Ki was by no means rare on the Earth anymore, but there were still many locations where teachings on it did not quite reach. The young blue boy however was naturally gifted with manipulation over it however, perhaps via genetics or luckiness. He couldn't use it well at first, but Barry kept at it until he was comfortable enough to reveal his powers to his parents and the public, which was when he was thirteen.
People on the island knew of Ki, but they just didn't have the resources to learn how to us it was all. Most of them weren't too scared when they discovered Barry's use of it, since they knew that he was a very moral person. The criminals couldn't say they were too pleased however. Despite his parents' wishes for him to not act as a vigilante as they assumed he would, Barry went on anyway, acting as the island's protector. He sent several bad people to the prisons weekly, bringing the crime rate down greatly. While his mom and dad were upset at first, they eventually learned to cope with it, seeing as there didn't appear to be a single person capable of defeating the hero. The government even put him on their payroll.
There wasn't any real trouble with Barry fighting crime until he started tripping over the laws that were set up in a not-so-simple way. Evidence was needed in order to put a few villains away, something that the teenager didn't care for. He always heard rumors about crime families, and knew who the individuals were from the words of reliable sources. In order to take them off the streets, he tried his hand at coercion, at least getting them off the island where they wouldn't do any harm to others. Sometimes when coercion failed he jumped right to assault, which didn't help him out at all, landing him quite a few criminal charges. Due to his parents being respected greatly on the island and his own contributions though, a few charges were overlooked. He eventually learned that it was best to slow down and not act so rashly (save for when he felt that his actions were required to save immediate lives).
After two years of crime-fighting, Barry stopped being the only one on the island with use over Ki energy. A well-known dojo decided to move there, the teacher and students even willing to help out regarding the crime situation. Despite having to share the attention with them all, Barry was delighted, even joining the dojo to learn under it for the next three years.
After those years were up, Barry finally decided that it was time for him to head off of the island and see the rest of the world. He had been eager to set out on his own for a while now, but figured that he should have waited until he actually felt strong enough to tussle with other Ki users that wouldn't be on his side like his fellow students. Now that he had learned a thing or two from his sensei, he was gone, having said goodbye to everyone that he knew, including his parents that were both happy and sad that was was finally departing from the nest.
Six years later and Barry has traveled across the Earth (and other places), having seen many things that were worth seeing and saving many people that were worth saving. Four years ago he was even scouted out by the GP themselves! He had heard about them ever since he left the seclusion of his home location and had been eager to join up with them ever since, so for the last four years he has been apart of their ranks, having gone to a few other planets from time to time, but always heading right back to Earth as a sort of hub world for himself. It is where he grew up after all.