Post by Grail Brisk on Jul 6, 2017 20:05:12 GMT
▼▲▼▲▼▲▼▲▼▲▼▲▼▲▼▲▼▲▼▲▼▲▼
Cel'Daren Mithanil
▲▼▲▼▲▼▲▼▲▼▲▼▲▼▲▼▲▼▲▼▲▼▲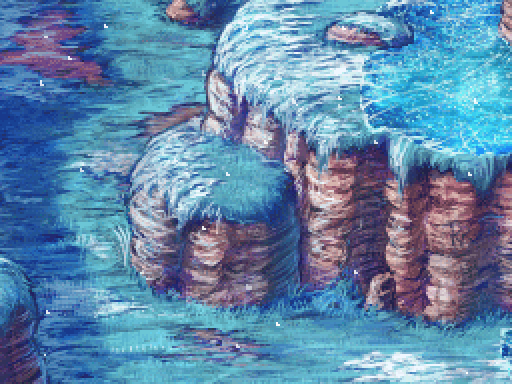 | | | | | |
| --- | --- | --- | --- | --- |
| Base Powerlevel | Transformations | Current Powerlevel | Gain Modifiers | Tags |
| 62,100 | Heavily Weighted/Suppressed | 7,500 | Heavy Weights, T3 House | Zexama |
Staring at the wind-swept landscape from the warmth and comfort of his thick silver parka, Cel'Daren considered the landscape he was observing. The Yunzabit Heights was one of the most desolate areas on the planet, and one that few people ever came to except as a test of their endurance. Cel'Daren himself was here for data of course, but even being here was a test of his new bodies resistance to the bone-chilling winds that whipped through the area almost constantly. And yet despite this he was finding signs of someone or perhaps some thing had been wandering the area. Or more properly his many drones had, as Cel'Daren had brought with him his Class ADAM Recon bots, all ten of them. They had gladly searched the area and had found the signs Cel'Daren was now staring at.

Pieces of discarded food packaging, bits of rock candy littering the ground, prints in the snow that looked like something mostly humanoid had made a snow angel, and even some damaged topography, as if a Ki user had blasted the landscape in anger.

Sighing, Cel'Daren turned his attention to the nearest Class ADAM robot, beckoning it closer and giving some verbal commands while musing to himself, "Looks like signs left behind by an angry Majin throwing a tantrum to me. Why would a Majin come here though? Majin hate the cold. Adam, are there any residual ki signatures I'm not sensing here? Show me any data you have." The robot obliged, the screen that normally displayed a face switching to a readout on all of the things the group of robots had discovered in the area, categorized for easy searching. Cel'Daren tapped the screen a dozen times or so, flipping through everything and toggling certain choices to he put in a new category.

Standing straight after dealing with the robot Cel'Daren scratched his chin in thought, "Nothing else of real importance. No Ki signature left behind, so they were careful with their power...mostly. Nothing that looks done by wild beasts or something hungry for anything besides snack foods and desserts. Yeah this is definitely a Majin. Mmm...Perhaps they wanted to lay low here? This'd be the perfect place..."

As Cel'Daren traveled through the chilly wasteland he suddenly felt a quick burst of Ki for just an instant, and while he himself couldn't get an exact snese of how strong the burst was, his Scouter and his Recon Bots were more than capable. The numbers were a little different with each machine, but by averaging them together Cel'Daren got a number somewhere north of two million! That was an impressively strong Ki by any standard. And worse yet Cel'Daren had gotten the sense of what kind of species it came from. Any ki sensing human knew the sense of a Majin's Ki as much as they did another human's.

"Adam. Give me a list of all known Majins capable of producing that much Ki." Cel'Daren commanded his robots, and they began accessing their databanks for the information requested. To Cel'Daren's disappointment only one name came up. Shemha, the strongest Majin in the Galaxy and the Right-hand to the current SSE Queen, Habana. If Shemha is throwing her power around here on Earth something big is happening. Unlikely. The Premier would have nixed that immediately.

"Alright let's try another route. Give me the top ten Majin Ki signatures." This yielded much better information, as a few more names had popped up that Cel'Daren recognized. One in particular stood out. Zexama. The strongest Majin in the Arcosian Empire and known companion of their former Queen, Wyntre Kold. Of course some of the other names on the list were just as likely candidates, some of them being Martial Artists; they might have come here for legitimate training purposes. Either way, it was just a list of possibilities, it might be a completely unknown Majin no one had ever heard of just out for a snack run and mad that they had run out of snacks to begin with.

The idea of a small childish Majin throwing a tantrum in his mind, Cel'Daren gave a chuckle and took to the air, heading for the direction he had sensed the Ki from while his Recon bots followed at their top speed. Time to meet a Majin!