Post by ika on Jun 22, 2017 1:27:53 GMT
Name:
Ika Takoyaki
Alias:
Ikatako-chan Her singer name and the name she goes by when on missions
Species:
Human
Gender:
Female
Age:
Her agent claims she's 19 but she's really 25
Appearance:
History:
Ika always remembered an attack on Earth when she was a child. Her father died in combat. He was a tactical sharpshooter whom she admired. Her mother was a nurse for the GFC (Galactic Federation Community). The GFC didn't hold any governmental importance but rather was something started by many hobbiests. Those who enjoyed fixing flaws in machines, those pioneering medical advancements, and many other things. At it's core it was an information hub that brought all Races together, and by all Races even the one not born of earth. Each member strives to learn about each other, and ways of helping each other. Ika's mother was the first woman to preform an open heart surgery on a Changling, at least the first female human nurse. She wasn't even certified to do so but was the only one willing to do so at the time of the great war.
While growing up in the GFC community she learned how to fire guns. At this present moment she can not produce a ki energy ball on her own. Likely due to her self doubt. Instead she uses a gun crafted by the same Changling her mother saved years ago. The gun has a fingerprint scan trigger. Once fired the gun pulls the energy out of Ika into a quick small sphere.
She does carry two of these but tends to only fire one as it does drain her energy.
She also had the help of Android scientists. After her graduation her hobby was piloting. With there help they created a mech that recognized Ika's natural ki energy. Instead of using normal fuel it would use air compression to move, as well as ki energy.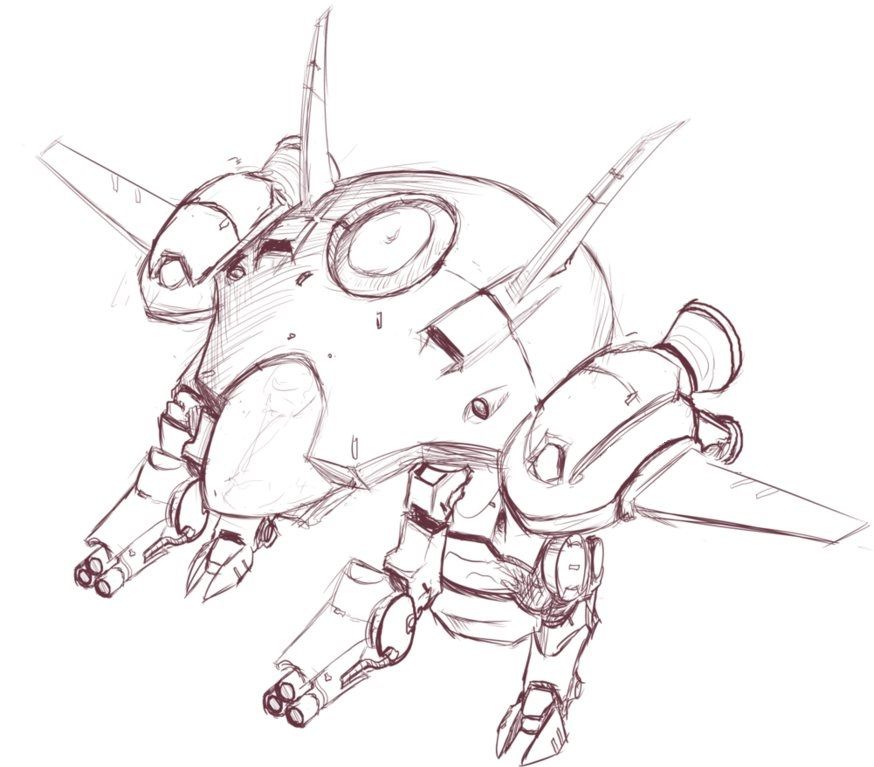 Now Graduated, and armed with her mech she joined the military. They attempted to strip her of her mech to use as their own. She's on a mission to get it back. She stayed in the military to get her unit back, but it was no use. She was never promoted. However while on the battlefield she fired her weapon at the enemy. A large blast seemed to destroy the opposition. It wasn't Ika, but the footage of the battle spun it so it was so. Ika was later approached by a television agency. She understood it was there for propaganda on war, and making it borderline romantic. Because she lacked the ability to fly on her own, or do some of the more amazing feats other defenders could do she was televised as a ray of hope to the general public. Sadly this resulted in most of her fights being staged, which stunted her growth as a fighter. She still went to the practice range to use her guns and ki that way, however she had much to learn about combat.
She feels complete with her work as an idol, but wants her mech back at any cost.
Goals
Get Mech
Be as good as her father
Be an inspiration to the weak
Start a garden (Don't judge, sucks not having free time)
Get stronger to protect Earth. Like her father once did.
Mapping out other planets with her navigational tool that she wears on her arm.
Starting Planet:
Homeworld unless otherwise stated.
Earth
Techniques:
Offensive
[N1] - Ki Shot: a normal ki shot fired from her gun, but is her ki energy.
[N1] Guardian Shield: An energy shield placed in front of the user or a target. Acts like Energy Barrier but only protects from the front. The shield turns with the target's eye movement. Blinking or shutting eyes results with the barrier facing forwards
dragonball.wikia.com/wiki/Barrier
SupportUtilitySpecial
Items:
0 Zeni
Tactical Visor (Scouter) : 500z : A scouter can read a power level in exact numerals in addition to other functions for both living and non-living threats. The user can communicate between scouter comm channels and pick up on radio frequencies, and while in battle will remain aware of their opponents location on a constantly updated H.U.D. Is her Visor she carries.
Ki Blasters (2): thumbprint scan handgun that converts ki energy as plasma like orb projectiles. Allows users who have not learned how to use thier ki on their own to use it with this weapon.
Mech: can be used in space. Limited flying maneuverability. Can burst into the air for about 20 seconds after preforming a 20 foot jump into the air. Better maneuverability in space. (Currently can't use due to RP and history reasons mentioned in profile. I'll buy a space ship later and count it as the mech unless told to do something else.)
One-Use Pod
Camera Navi: A camera to stream her battles. It also functions as a navigational tool (GPS like). When she goes to other planets it will slowly map out the area as she explores it. Earth is the only one at 100% mapped out.