Post by Vennel on Mar 15, 2017 2:58:21 GMT
[House Bonus In Use]
[20x Gravity]
[Power Setting active]
[Current Power Level: 30'000/180'454]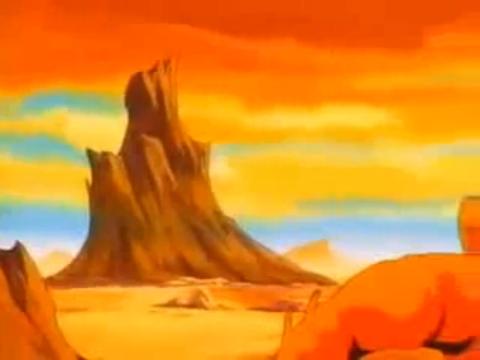 ---
The warrior had been contemplating for a while, if she should train on her own. After all, she had access to Alaistair's training facilities. But he was a busy person, she couldn't wait to train with him all the time. And instead, she'd met some people she thought she could mayhap get some decent training out of. Sure, she'd have to lower her power level- yeah, this was the best choice available. So without further delay, she headed into the desert. Vennel had taken her capsule home, and deployed it in the desert. It wasn't very large, had a small water purification system, and a modest power generator. Nothing flashy like the elites back home lived in. Even with all the money she'd saved up, this was the best she got.
Still, despite it's modest nature, she appreciated the versatility of it. It was certainly an improvement over the dumpster of a flat she rented back in the Raditsu District back home. Stepping inside, she sent a message over her scouter on the frequency she'd given the Majin girl and the alien before.
"
Hey, either of you two capable of withstanding some training under intensified gravity? I was thinking of training under twenty times the normal gravity of this planet. If either of you are interested, follow your scouter to 28KS.5, I've set up a facility here to train in.
"
As she finished speaking, she watched through her scouter lensed eye as the device transcribed her words into text, and sent the message to the channel she'd given them earlier. Hopefully they'd get the message, but it wasn't going to stop her from training on her own.
The saiyan woman made her way toward the center of the room, which was build to house the terminal by which her entire home became a training facility! Well, to a certain extent. Obviously her bed, the small kitchenette, and a refrigerator, were all fixtures of her domicile. But the majority of it was kept barren, so that she was afforded optimal moving space. And to make things better, the console also controlled the gravity setting.
As she approached it, the screen came to life, with lights and noise as it booted up. Vennel gazed at the console and then moved the digital dial, up to the second level-
20
. As the machine was set, and Vennel stepped away from the computer, it entered sleep mode, as a whirring could be heard inside the room. A small shudder, and a hum came, and within seconds, she felt the gravity of the room push down on her from all sides.
Kriffing hell! What is going- okay, wow, I did
not
expect it to be quite so drastic.
As she struggled to move under the pressure of the gravity, she slowly began to get a gradual feel for it. After all, it was a huge increase, but she'd spent most of her life at what the machine calculated as ten times the natural gravity here. So she was used to dealing with intensive gravitational forces. But never had it been quite so high.
Vennel chose to use this time to familiarize herself a bit better, walking around the room in the gravity, slowly and firmly, moving each leg, making sure not to get tripped up by getting too relaxed and dragging her feet more than intended. Sure, she may look a bit goofy, but as far as she was concerned, she was alone right now, so she didn't have to worry about onlookers.
[
Majin Kaza
Katherine
]
(Included you kat, 'cause theres a message to you. Feel free to reply if you want, or even join, even if you cant participate in the trainin)