Post by Chai on Mar 9, 2017 16:57:31 GMT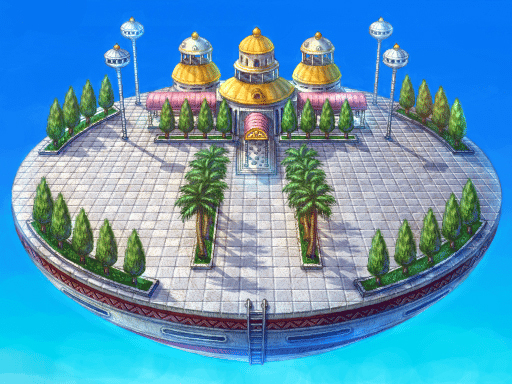 CURRENT POWER LEVEL
:

Chai: 9,775 PL (-75% Heavy Weights)

Guardia: 100,000 PL

MULTIPLIERS
: N/A
GAIN BONUS
: Heavy Weights (+75% PL)
CELESTIAL EVENT
: Full Moon
TAGS
:
OOC NOTES
:
Big Train
has not been on since the
26th of Febuary
, so I don't think we can expect a post from him for now. Skippidy-do-dah time!
KEY

---
"Chai's Dialogue"
'Guardia's Telepathy'
"Chai's Telepathy'
'Guardia's Thoughts'
'Chai's Thoughts'

---
<< Previous Thread
THE ANSWER TO THOSE WHO PRAY
---
Guardia floated over to Chai's side, glancing around at each of the warriors awaiting judgement. The sword saw little point in the judgement of his own soul within the blade- he didn't even have a proper mouth to drink the sacred water that lay within the Lookout! But some training
could
still prove useful... After all, the demonic sword still needed to get much stronger before he could even think about attaining his true form once more. Ah, he longed for his released state... As a mighty, chromatic colored gargoyle demon, Guardia was among one of the most feared demons many millennia ago. He... did some regrettable things, sure, but the demon inside the sword changed for the better when he met Chai.
Speaking of the goat, Chai couldn't help but to smile alongside EGG, although there was an odd sadness in his eyes that couldn't be denied. He was happy to see this parallel version of his friend like this-- being a hero to all was a fantastic purpose and goal. Frowning, Chai desperately shook away the memory of watching his world's EGG perish in front of his own eyes, detonating into a bloody mess just to buy the goat a few precious seconds needed for escape.
One by one, each of them were evaluated by Maeve. There was Kale, a compassionate saiyan, with a burning desire to protect. The one-eyed goat raised a brow when the demon spoke of the consequences of the saiyan compromising his ideals, but smiled when she accepted Kale under her wing. Next came Big Train, with his blazing determination and resolve, which could be a great strength and weakness. Regardless, he was accepted as well. Third came EGG, with his innocence and purity-- if anyone here was worthy to begin with, Chai knew it would be EGG. Guardia tapped his blade against the ground, growing a little impatient. The suspense was killer- when was Chai going to be judged?
Next came Neato, whom was apparently coupled with another mysterious presence in the shadows. He was happy and pure of heart as well, though that could be an extreme weakness in a real battle, Chai figured. The fourth skeletal student was also accepted by the Kami, leaving just one more soul to be judged.
The goat's heart hammered in apprehension when it was his turn to be gauged. Glancing down to his partner for a moment, he and his blade would exchange glances when Maeve frowned- not a very good sign. But, as the Kami continued, Chai's nervous glance began to soften. Words to describe his heavy soul were not easy for Maeve to come across. Chained down by regret and pain from the past, Chai's tired eyes that had seen the depths of hell would dart off to the side before locking back onto Maeve when she took his hand.
Despite everything that had happened, despite all of the longing and lament, the Kami recognized the goat's perseverance.
'...Told you so.'
Guardia briefly remarked to Chai alone even before Maeve accepted him in, earning a quick annoyed glance down to the blade from the goat. No matter how many times, Chai was knocked down, he'd get back up and try again. Despite his uncertain expression, Chai would genuinely smile when the Kami offered to train him. Guardia's cheery eye darted between Maeve and Chai while a few moments of silence took hold. Nodding, Chai would speak back to the Guardian of Earth.
"I'd be an honor as well to train under you. I accept."
And with that, everyone but the newest arrival were accepted. Guardia hopped into the air, throwing his crossguards up into the air and speaking in a cheery telepathic tune.
'Hooray for not being assholes!'
The sword chimed. The group could begin training with Pieter whenever they were ready, it seemed. While Maeve began to
threaten
test Jala, Chai would turn back to Guardia, putting his hands on his hips.
"Well that went better than expected!"
Guardia rolled his eye around, floating up to Chai and speaking back to him.
'I know, right?'
Guardia chimed cheerily. His happiness was replaced by deep thought for a moment, and the sword spoke once more.
'...Y'know, I actually kinda wanted to see what would happen if someone wasn't accepted.'
Chai narrowed his eyes, pursing his lips in response to his partner's remark.
'Oh, come on. I bet you were curious too.'
The sword commented, waving one of his stubby crossguards dismissively.
Sighing, Chai would turn back to the group, speaking to no one in particular.
"Well... Looks like we're all in!"
Chai spoke with a smile.
'We should all train together sometime! And have a pizza party!'
Guardia declared, before catching himself. Right... He didn't exactly have his true form back yet, so he still lacked a mouth.
Fantastic
.
"But, I'd like to train on my own for a little bit. There's still a lot I have to explore, and some loose ends to tie up."
The one-eyed goat pronounced, walking over to the edge of the lookout.
"Catch you all later! We'll be back!"
Chai spoke, slipping Guardia back into his sheath and hopping off the ledge, off to go explore the rest of this world's Earth...
---
THREAD EXIT - REQUESTING ZENI W/ HUMAN BONUS
---