Post by Vennel on May 31, 2015 7:05:29 GMT
[ Heavy Weights on | Power level reading: 17'400 ]
[Due to the nature of the thread, this will of course be open to all. However, if your character is not an Elite, I would ask that you at least explain why they are here.]
This was by far, probably the worst part about her new post. Having to spend her time appeasing the nobility. She hadn't been queen for long, but since she was, and especially since she was not an elite, she had to rub elbows with those who were to get their support for the throne, or at least show that she wasn't just some brute. At the very least, she knew that she could count on Radasha to be in attendance, so there was at least one familiar face that would be in attendance.
In her quarters, she was getting herself dressed into her battle armor, despite the protests of Pumbuken, who was standing by the door way.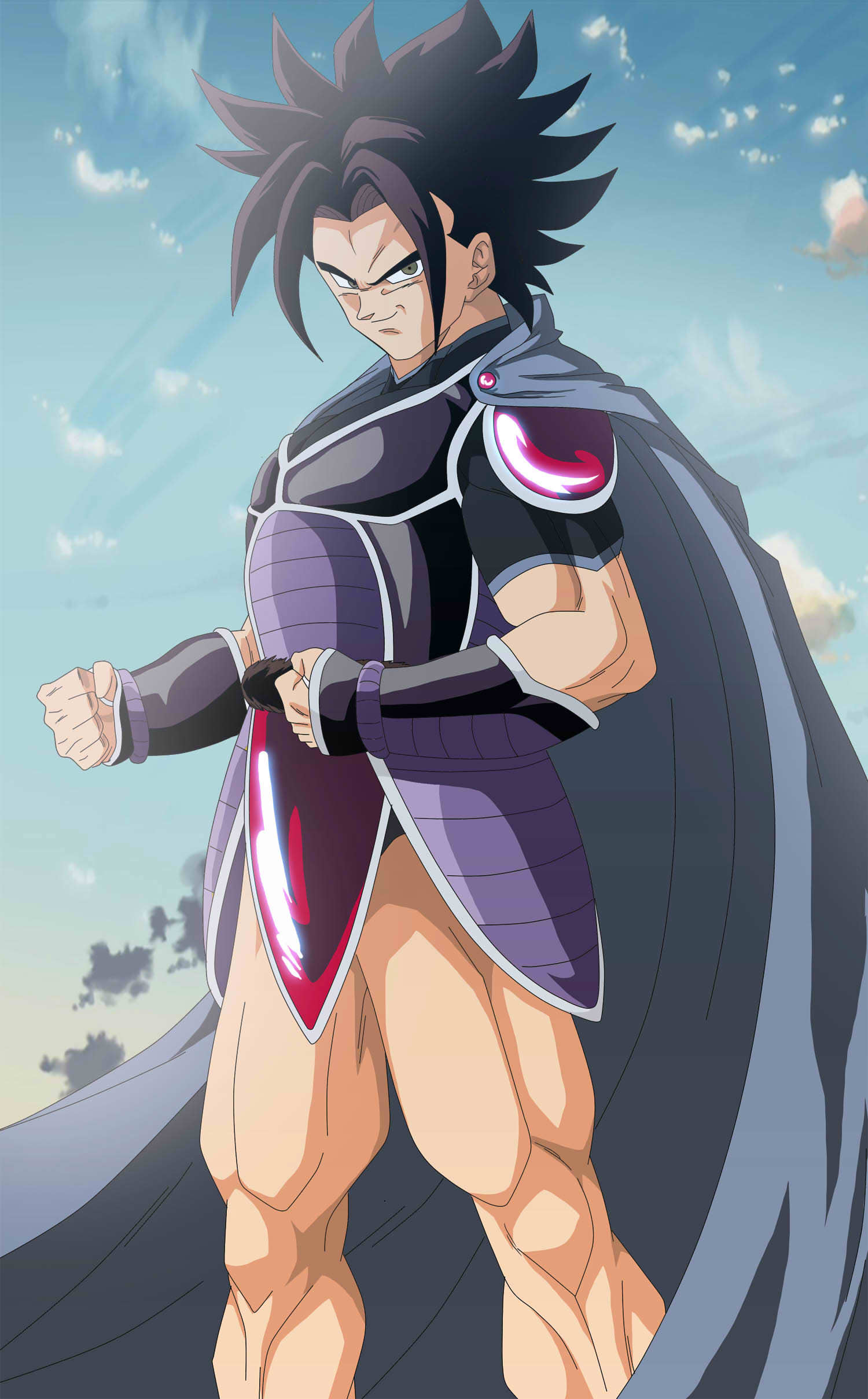 "Your highness, please. I understand you may have a fondness for your personal armor, but you should look your best for the guests. Wearing the royal armor I had commissioned for you would show that-"
But he was cut off, part ways through his statement, by a gruff interjection on Vennel's behalf.
"I am already inviting them here to eat with them, and talk about... what ever it is that they talk about. This is my armor, it is good enough for combat, and thus it is good enough for formal occasions. Or do you mean to tell me Saiyans have fallen so far that we now have to worry about dressing up 'pretty' more?"
Pumbuken simply sighed. He knew there was no making Vennel budge, not on this matter. But he had to at least try, after all, Vennel was just a middle class Saiyan, and it was his responsibility to make sure she was respected by the other Saiyans.
"Fine, fine. But you best be on your best behavior. Some of these representatives are from families that span nearly a dozen generations of Elite-borne warriors. They're very prestigeous, and to them, you're just an upstart who took the throne by force.""Is that not the way it has been done for eons? If they will not respect me, then perhaps I should give them a reason to."
Vennel clenched her fist, flexing her arm, as if to illustrate just what she meant by that last line. Much to Pumbuken's chagrin, he looked peeved, as his eye twitched out of irritation.
"No- I mean, this is what I mean. You can't just muscle your way everywhere. Granted, your strength is well respected. But these Elites have long since established their respect through generations of their family's lineage. The least you can do is afford them a smidgen of respect.""I will do as I please. They have done nothing but be born to their power. However, they have squandered it, other wise one of them would be sitting on that throne right now, not me."
Pumbuken was about to protest, but he hated to admit she had a point. The Elites had, for the most part, grown very over confident with themselves, and compacent, in recent generations. Most did not train as much as they spent their time lording over their charges. He waved his hand to her dismissively, but then glanced down at a data pad in his hand.
"One more thing, a very large power level, one rivaling your own, touched down on Vegeta a few hours ago. I haven't been able to ascertain their intent, but they appear to be Saiyan, more than likely a half breed based on reports of their appearance. I believe they may have learned of your rise to power.""Do you think I have anything to worry about?"
Vennel was putting on her last glove, as she spoke, looking over her shoulder at Pumbuken, before she approached him. He shook his head, before putting the datapad away.
"I don't believe so. But still, be cautious. I would hate for something to interrupt the feast."
She nodded along with him. While she didn't much care for the pomp and circumstance, this would be the first time in a while she had tasted Icarus' cooking. He had passed on his recipes for some dishes from his people to the cooks in the palace, meaning that the Elite were going to at least see that she was capable of providing good food. Indeed, the cooks seemed amazed by his recipes, simple yet elegant, flavorful and bold, they were one of a kind. Vennel approached the door, as it slid open for her automatically. Stepping out of the room, Pumbuken followed. The two made their way to the main hall, where a long table had been set up to span the majority of the length of the renovated throne room.
She took her seat at the table, which was the throne, naturally. The room was mostly barren, but the feast was about to begin, which meant soon the guests would be arriving. She had invited Icarus to attend, if he chose to, since he was curious about his people, it may have been a chance to speak with the Elites, if they would give him the time of day. She offered for him to see if they knew anything about what he was talking about, as the Elite houses apparently had scholars among them, in most cases. But at the same time, she wasn't too sure if they would even speak with an alien. TIme would definitely tell, however.
And sure enough, the first of the guests made their way in. Pumbuken greeting them as they entered, announcing their name, the house they hailed from, et cetera. It was all very boring to her, as she didn't care for much of these individuals. It was her belief they were the very stigma she saught to rid her people of, and here they were, welcomed to eat with her. Her jaw clenched as she ground her teeth in irritation at the notion that she was being forced to curry their support through entertaining them like some sort of clown. She was the Queen of the Saiyans, her power was large, and she was unquestioned when she sought the throne. If they wished to test her, they should have spoken up then and there.
One by one, the guests continued to filter in, altogether there would be an attendance somewhere close to a few dozen. The only people she kept an eye out for, however, were Icarus and Radasha, as they were going to be her familiar faces, each with a chair near her end of the table, should they choose to attend. Her eyes scanned the crowd, hoping to spy one of them entering.