Post by Hyoza on Apr 23, 2015 11:24:39 GMT
THE BLACKSTAR RAIDERS




See the universe! Meet new and interesting people! Action, adventure, and riches beyond your wildest imagination! They're all yours for the taking with the Blackstar Raiders!

Faction Leader:
Hyoza
Faction Bank:
Blackstar Bank


Background:

The Blackstar Raiders are space-faring marauders and soldiers of fortune - fighting for the promise of wealth and luxury. The Blackstars are commanded by Captain Hyoza - former first mate of the notorious Dread Pirate Ghirash. Hyoza has ambitions of turning the Blackstar Raiders from a motley crew of thugs and outcasts into the most powerful criminal enterprise in the galaxy.
The Raiders accept warriors of any race, gender and age. There is no bar to entry, so long as they are willing to train until they are strong enough to carry the Blackstar insignia on the battlefield. If the price is right, there is nothing the Blackstars will not do - raiding backwater planets, mercenary contracts and even assassination are accepted if the price is right. Their life is one of stark contrast, between the brutality of the battlefield and the hedonistic luxury they buy with their ill-gotten gains. In many parts of the galaxy, the lure of the pirate's life is powerful, and few know this better than Hyoza. Those who join the Blackstar Raiders will share in his decades of experience - as well as the great rewards their piratical lifestyle promises.
Despite their lack of morals regarding other peoples' property - the Blackstars generally try to avoid unnecessary collateral damage - needless slaughter of civilians is frowned upon, in particular. The Blackstars want to make money, they're not so interested in becoming the Galaxy's Most Wanted. But Hyoza is no stranger to brutality, and he will not hesitate to punish those who dare to resist when the Blackstars come a-knockin'.
Members: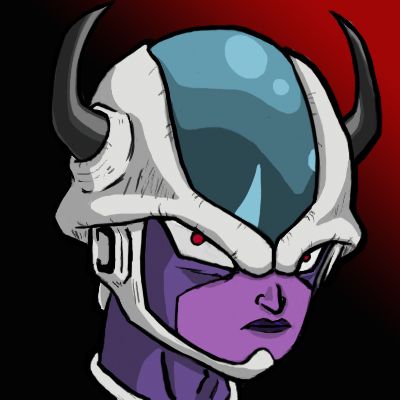 Hyoza

Current leader and founder of the Blackstar Raiders. Hyoza was a long-time fugitive from the Arcosian Empire, wanted for crimes he did not commit. In his 50 year exile, the Arcosian forged a bloody reputation as a mercenary and pirate, taking advantage of his innate Arcosian power in a galaxy filled with weaker races. Eventually, Hyoza came to serve as first mate to the infamous Captain Ghirash, until a raid gone bad left him with little choice but to abandon his former crew and seek refuge on Earth. Since his arrival, Hyoza has been slowly amassing funds through private contracts - with the eventual aim of establishing his own Blackstar Raiders as a dominant force in the criminal underworld.