Glay
Oct 22, 2017 4:05:45 GMT
Post by Glay on Oct 22, 2017 4:05:45 GMT
Name: Glay (Like glacier)



Alias:None Currently
Suppressed Form
Brute Form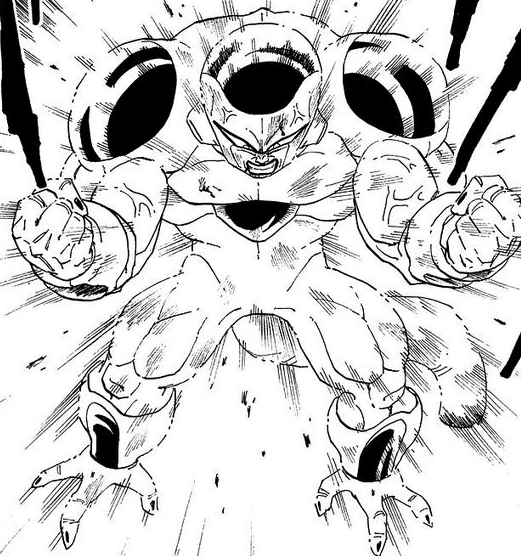 Monster Form
True Form
History: Glay wasn't like most acrosian who never train, He started training at the age of 10. He read books about hierarchy, power, etc for 2 years straight at the age of five.He would read so much that he would fall asleep.And would have sleeping problems for those 2 years.
One day he read a book about an event that happened a couple years back.The book was talking about when the saiyans use the tree of might to destroy one of planets that acrosians conquered. When Glay learned that the saiyans destroyed one of their planets. He decided to train as much as he could day or night it didn't matter.
He would listen in to royal guards when he could but they barely came.So when Glay he would immediately listen to what they say to learn more info about the empire and whats going on.One day when he was listening to the guards, a guard use Energy Beam on a civilian he didn't like. And that's when he saw the technique Energy Beam.
For 3 weeks he tried to use it and he finally did he was so happy.At the age of 15 he got his pod so he used that to go to other planets with higher gravity to train.Which paid off because got stronger than some acrosian older then him but he was still no match for the royal guards.One day he saw something he didn't like, somebody... showing off.He shot his Energy Beam at his left shoulder then shot him in his thigh. The alien was on the ground then Glay stepped on him and kept stomping on him till he was barely able to move.Then he just shot a ki blast and killed him.
Glay does love one thing besides getting stronger and getting more knowledge.Its some quality foods.If he likes something he could he thousands of that food and still be hungry.He stays fit because he trains so much.At the age of 18 he trained so much that he had to stay in a healing pod for a day.
Starting Planet: Brenchian Gemini
Energy Beam blast: He concentrate his ki on his finger then shots it.
Energy Beam Barrage: he uses Energy Beam multiple times in a short period of time.
Non-attack techniques such as movement abilities, stunning, etc.
eg. Solar Flare, Afterimage(Zanzoken), Healing
Special techniques are usually gained from teachers, or from buying a school or palace.