Post by Lord Xylo on Feb 3, 2017 13:08:29 GMT
The Mazoku Dominion
Forged from the fires of war, the Mazoku Dominion has recently arisen to life thanks to the efforts of Xylo and his allies. They are an ever-growing army of conquest, and will stop at nothing to attain what is rightfully theirs: Everything.
The Mazoku Dominion accepts warriors from all walks of life, so long as they are not hesitant to fight.
---
Leaders
Xylo; Lord of the Mazoku
The creator and leader of the Mazoku Dominion. Lord Xylo has fought for years to get the Mazoku Caste even a modicum of respect. When he was exiled, he spent years travelling the galaxy (as well as a year in the Afterlife), until finally he became powerful enough to conquer his homeworld, and place the Mazoku Clan at the top of the Namekian food chain by force. Though the majority of non-Mazoku Namekians are opposed, a small minority are in favor of it. The Younger Dragon and Warrior clan Nameks find themselves agreeing with Xylo's methods, as vicious as they may seem.
---
The Instruments of War
Bassoon; Master of Relaxation
One of Xylo's sturdier children, though definitely not an active one. Bassoon (affectionately nicknamed "Ass") is a powerful fighter when he's in the mood for it. Like his twin brother Sax, however, he prefers peace over violence. A rare trait for a Mazoku to have, but someone needs to be relaxing for the rest of us, right?
Sax; the Diplomat
Out of all of Xylo's children, none are more kind than Sax. He is a young Namekian, but is quite tall and skinny. His time on Earth away from Xylo helped him to see the brighter side of things, and so he has chosen to act as the Empire's diplomatic envoy in times of need. Though he does not always get his way, he has saved a few groups from Xylo's might.
---
Dominion Elite
Tabu; The First Soldier
One of the first Namekians to pledge allegiance to Xylo's Empire. He is a fierce warrior, and due to his bravery during the Battle of Moori alongside Harp, he has earned the respect of his Emperor. He commands a small squadron of faithful Mazoku, ready to jump into the fray at a moments notice.
Basil; Drunkard to the Stars
Basil is one of Xylo's very first allies. Met before the Mazoku Dominion had even been formed, Basil and Xylo's friendship is based simply on the fact that Xylo beat his face in and he considers the slug-faced overlord a good pal because of it. Like most Demons, he is brutal in combat, and endlessly conniving. It'd be unwise to trust him with much, but for some reason Xylo has given him command of his own platoon of soldiers.
Mammon
One of the first non-Namekian Warriors to enlist in Xylo's army. Mammon is an incredibly skilled fighter, and an incredibly brutal Demon. His strength is immense, and his mind is sharp. Few would be able to cross him and survive.
Dantallion
The royal accountant of the Mazoku Dominion. He, along with Mammon joined the Empire in its early years. Though he isn't incredibly skilled in combat, his raw power helps him see through the battles that he never wanted to deal with anyways. It would be unwise to challenge him, for his documentation skills are on another level.
---
Vassal Lords
Koshu; Lord of Beppa
Koshu is one of few "Beppan-Saiyans"; a sub-species of Saiyan that believe themselves to be the origin of the entire Saiyan race. None of these lava-born Saiyan's have allied with the Solar Empire, as their armies had sacked their homeworld. Since Xylo claimed Beppa, the Mazoku and Beppan-Saiyan alliance has blossomed, with Koshu acting as the lead for this low-population clan.
His power is mighty, and although he is not a Super Saiyan yet, his experience in battle and leadership skills more than make up for that shortcoming.
---
Empire Loyalists
Soldiers who are not renowned for their deeds, but are still members of the Dominion, are listed here

Contagion

Sagi Shi

Ais

Tomoka

Gogmagog

Plato

Fujara

Bracada

Chikara
---
Resources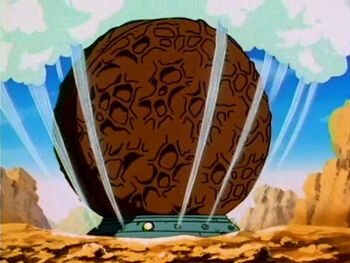 The Sealed Ball
A mystic, flesh-covered orb. This ball contains a massively powerful Demon Warrior known as Ouroboros. The ball can only be opened if enough fighters provide energy to the ball. Once its drunken enough, the ball opens, and Ouroboros is released. It is unknown if anyone in the galaxy is strong enough to face him in single combat.
The Bank of Mazoku
The massive vault hidden away inside Castle Mazoku. It holds many riches, and soldiers of the Empire may donate (or withdraw) funds as they please.
The Fist of Namek

A massive, hand-shaped space-fairing warship owned by Xylo. It houses a x120 Gravity Chamber, free to use by any loyal Dominion member provided they're on the same planet.
Currently, The Fist of Namek is stationed on Planet Namek.
---
If you wish to inquire about joining, PM
Lord Xylo
or post here. Seeing as the faction is supposed to be fairly large, no IC meetup is necessary.