Post by EGG on Jan 30, 2017 22:36:49 GMT
Nuzlocke Rules
Core
Any Pokémon that faints is considered dead, and must be released or put in the Pokémon Storage System permanently.
Only one Pokemon catch per area, if the Pokemon faints or flees there are no second chances.
Optional
Nicknames: All Pokemon will be nicknamed (unless I accidentally forget).
Dupes Clause: Adjusting the first encounter rule to prevent the player from having to catch multiple of the same Pokémon, for the sake of variety. Generally this means that the trainer can keep fighting Pokémon in the area until one is encountered that has not been caught yet, which then immediately counts as the first encounter.
Revives: The player may use "found"/field Revive items, however, it must be used during the fight in which the Pokemon is KO'd, otherwise its dead as dust. Somewhat of a mercy rule, but I quite like this one.
EXP Share: Because of the new adjustment to how EXP shares work, I will turn my EXP share off in order to avoid cheesing the game, and thus turning up the difficulty! Yes Pokemon Sun/Moon is actually accomodating for EXP share, but I've been watching a youtuber who is actually doing pretty well off for himself despite doing it blind. And, because I've already played through the game once, I'm gonna need the extra layer of challenge

Extra Areas: Because Pokemon Sun/Moon is rather tight on declaring huge chunks of areas routes, there are times where I may have multiple pokemon from different parts of the same route. For example, from where you start, to the north there is a Route 1 that leads to the first village. From the same house, to the south, there is a beach area that is also classified as Route 1. In my run through Alolan Nuzlocke, I will declare both of these as separate Route Ones. And this will also apply to other areas as well, but I will always clarify when that issue arises.

Pokedex Missions: There are people throughout Alola that ask for a pokemon to be caught, just so they can see the Pokedex entry. If I have not caught the particular pokemon they are looking for naturally, I'll go out of my way to catch one of them, just to have it recorded in my pokedex, as being rewarded with a little bit of money goes a long way. After catching them, I will release them, as I have no intent on using them outside of just getting their pokedex entry.


---
---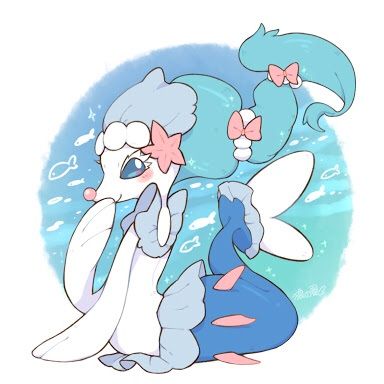 Joku - Female - Relaxed Nature - Popplio - Level 34
(Starter)
Alcor - Male - Hasty Nature - Fletchinder - Level 35
Wela Volcano Park
Bouncee - Female - Adamant Nature - Tsareena - Level 29
Traded in exchange for the Lillipup
ACHIEVEMENT - PREVENTED ME FROM GETTING SWEEPED BY TOTEM MIMIKYU!
Stampie - Female - Brave Nature - Mudbray - Level 30
Route 6
Dyramo - Male - Hardy Nature - Electabuzz - Level 32
Route 12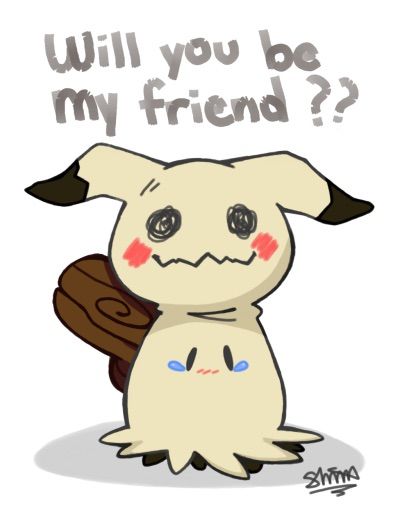 Noitomé - Female - Gentle Nature - Mimikyu - Level 31
Thrifty Megamart
---
---
The Dead
(Bolded ones are BIG LOSSES for my team)
Failed Encounters
Zubat
Diglett
Caterpie
Wingull
Paras
Tinkerbull - Male - Calm Nature - Level 34
Melemele Meadow (Met at Level 12)
TOOK A CRITICAL HIT FROM TOTEM MIMIKYU
Mortimer - Male - Rash Nature - Level 32
Route 1 (Tauros Rock Path) [Met at Level 12]
TOOK A DOUBLE COMBO FROM TOTEM MIMIKYU AND THE GENGAR IT CALLED FOR ASSISTANCE
Gumshoos (Failure) - Male - Docile - Level 29
Took a bunt (Sacrificed so another pokemon wouldn't die) during Ghost Totem Trial
GEODUDE (Failure) - Male - Modest - Level 28
Took a Bunt during Ghost Totem Trial
Puriipr - Female - Rash - Pelliper - Level 28
Took a Bunt during Ghost Totem Trial
Steelagtite - GENDERLESS - Serious Nature - Magnemite - Level 8
KILLED AT TRAINER SCHOOL BY A GRIMER
[/span][/div]
Stitchie - Female - Serious Nature - Yungoos - Level 9
Miraschon - Female - Lonely Nature - Ghastly - Level 10
KILLED BY PURSUIT FROM MANKEY
Caught for the Pokedex entry, released
(TRADED AWAY FOR IN GAME TRADE)
---
---


Bophette - Female - Hardy - (Alolan) Raticate - Level 24
Route 11

Chromobulous - GENDERLESS - Hardy - Ditto - Level 26
Mount Hokulani

Triblay - Male - Bold - Ledian - Level 24
Route 10

Sassatron - Male - Hasty Nature - (Alolan) Meowth - Level 27
Malie Garden

Rickitus - Male - Docile Nature - Phantump - Level 21
Memorial Hill

Divoir - Female - Bold Nature - Wimpod - Level 20
Route 8

Frebird - Male - Lonely Nature - Pikipek - Level 19
Route 1

Slojo Mojo - Male - Gentle Nature - Slowpoke - Level 17
Route 1 (Beach)


Buunter - Male - Naive Nature - Spearow - Level 9
Met on Route 3

Hexadonna - Female - Impish Nature - Roggenrola - Level 10
Met at Ten Carat Hill (Caves)

Glassidney - Genderless - Hasty Nature - Carbink - Level 14
Met at Ten Carat Hill (Summit)

Margaryne - Female - Naive Nature - Miltank - Level 14
Met at Paniola Ranch

Darcie - Female - Hasty Nature - Fomantis - Level 15
Met on Route 5

Flibbie - Female - Jolly Nature - Magikarp - Level 12
Met on Route 7

Twink - Genderless - Adamant Nature - Staryu - Level 22
Hano Beach
---
---
Neonji - Female - Brave Nature - Zubat - Level 19
Diglett's Tunnel